A large alligator was found in a family's swimming pool in Florida, USA, prompting the local wildlife control agency to intervene and attempt to get the animal out.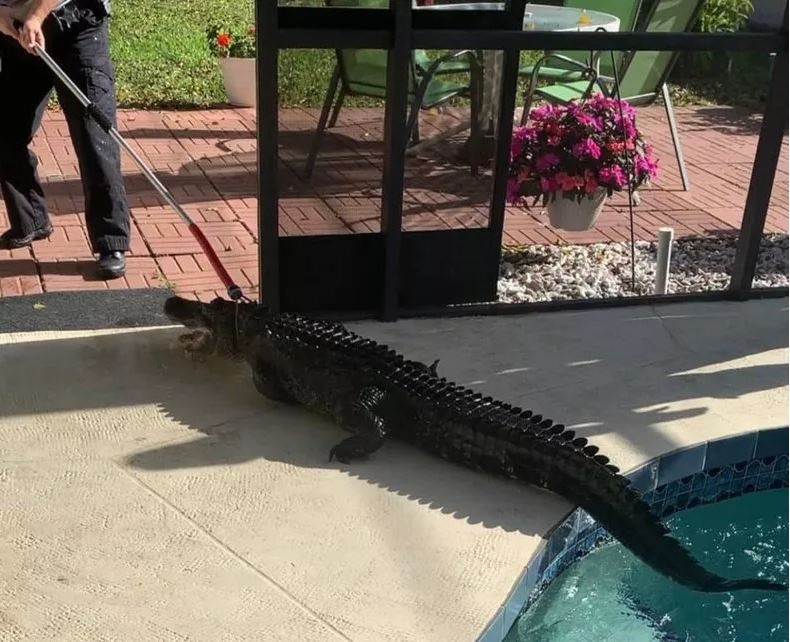 Alligator was caught out of a family swimming pool in Florida, USA. Photo: Hodge Pool Services
In the video recently posted on the Facebook page of Hodge Pool Service – a business operating in the city of Venice, Florida, USA – the crocodile can be seen moving slowly in the pool before the incident. appearance of the authorities.
Hodge Pool Service manager Jon Hodge, who recorded the scene, said the home was for sale and the owner was not at home. The crocodile broke into the swimming pool and was as free as at home.
"It's scary being around such an aggressive animal . I hope I never see an alligator in the pool again. I just want to observe them from a safe distance" – Jon Hodge told Newsweek.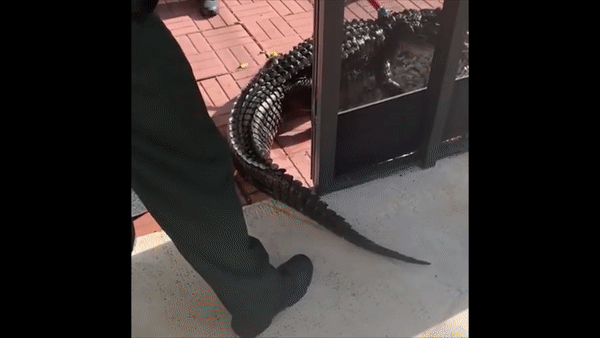 The Florida Fish and Wildlife Service (FWC) was called in by the business to safely remove the animal from the pool.
Subsequent footage shows FWC staff struggling to lift the animal out of the water while it is very strong and thrashing around. Eventually, they managed to get the reptile out of the pool and take it to a safer location.
The crocodile is estimated to be between 1.8m and 2.4m in length.
Hodge says that although he has encountered smaller wildlife several times while working, this time was truly unusual: "I have never come across any crocodiles during maintenance. pool. Some snakes and small rodents may be common but not alligators."
Close-up of catching alligators out of a family swimming pool in Florida, USA. Video: Hodge Pool Services
According to the FWC, there are 1.3 million alligators in the state of Florida and people encountering this reptile is quite common. An alligator that is at least 1.2m in length is likely to pose a threat to people, pets or property.
The organization encourages people to follow basic safety precautions when encountering alligators to keep themselves and animals away from harm. Avoid feeding crocodiles and keep a certain distance from them.
The FWC also recommends swimming only in areas that are safe during the day and keeping pets on a leash to keep them out of the water.