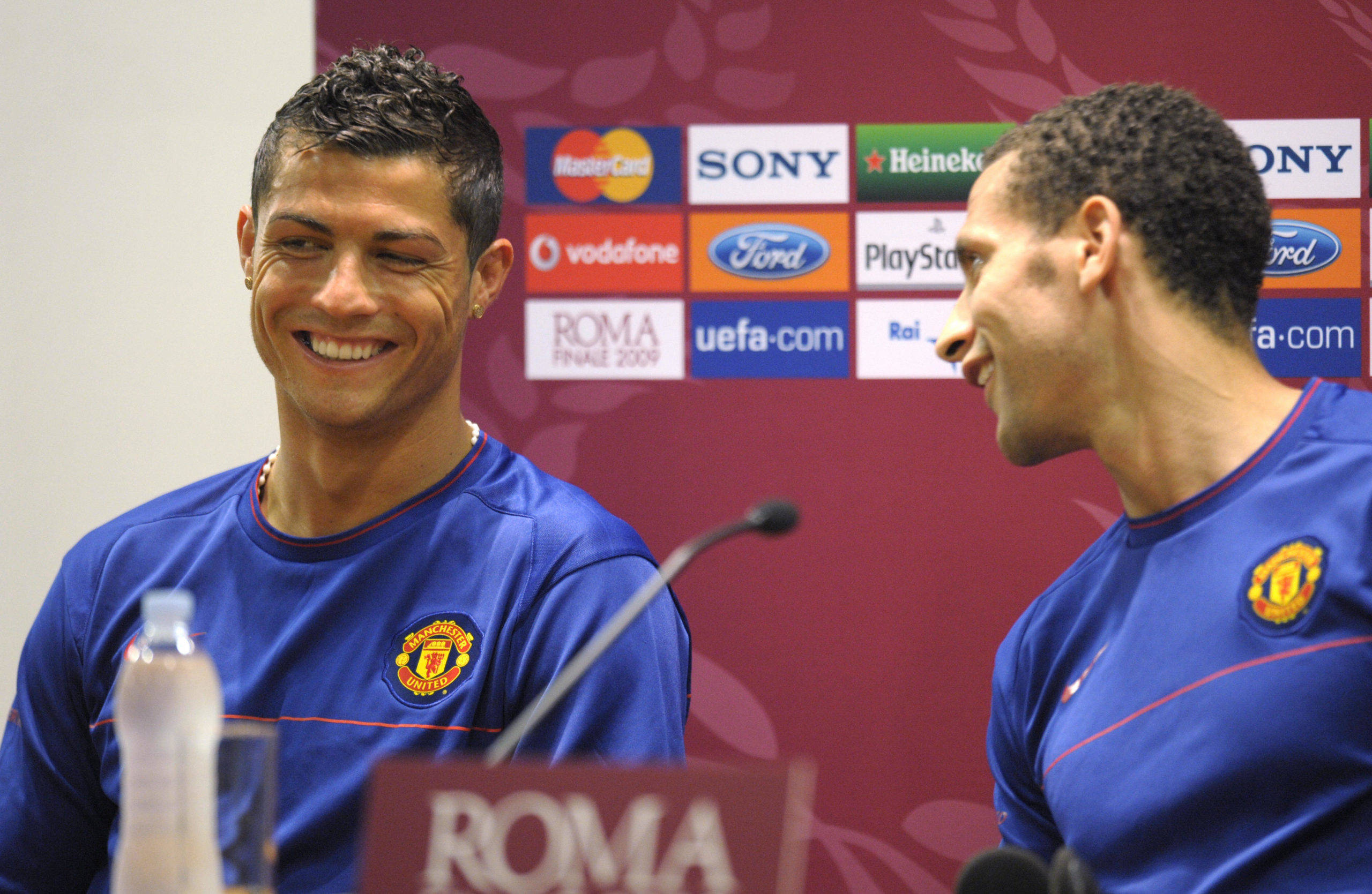 Ex-Manchester United defender Rio Ferdinand revealed that Cristiano Ronaldo used to be on the verge of tears when he was beaten in table tennis matches before training at the Premier League club.
Ferdinand recalled how he made the Portuguese star's 'life miserable' since he arrived at United in the summer of 2003.
"Me and a guy called Quinton Fortune, another teammate, used to laugh at him a lot," he said in a lengthy interview on Friday to the 'Kyle & Jackie O' program, broadcast on British radio Kiss.
"He was a lot younger than us then. Maybe it was almost bullying, but we were just trying to build that resilience, that resilience."
Ferdinand says that CR7 is super competitive
The two players faced each other almost every morning in ping pong, with Ferdinand winning more often.
Ronaldo, then a teenager, used to get frustrated when losing to Rio, showing how competitive he has always been on and off the pitch.
"It was me and him, No. 1 and No. 2, like [Roger] Federer and [Rafael] Nadal," he recalled, noting that Ronaldo would cry sometimes, which explains how competitive he was even in a meaningless game.
"He was almost crying and all that, he was very competitive."
Ferdinand said the Red Devils squad used to make fun of Cristiano for being so competitive and not knowing how to take any defeat.
"We used to play (table tennis), every other day, before training, as part of the warm-up, I used to smash him from end to end," the former England international continued, according to the 'Daily Star'.
"He even went as far as beating me."
The former England international also believes that his competitive table tennis sessions could have been record-breaking if they had been streamed over the internet, as is normal in this day and age.
"He beat me – it was me and him ranked one and two. Really, if they had streamed it on TV, it would have broken records," the defender said.
Ronaldo and Ferdinand shared a dressing room at Old Trafford for six years with Manchester United during the Portuguese's first spell at the club, from 2003 to 2009.