The 2022 World Cup champion, Julian Alvarez, encountered a funny story when there were 20,000 fan signatures asking him to change girlfriends.
Julian Alvarez had a   sweet Wold Cup with Argentina, beating France in the final after a decisive penalty shootout (3-3 in 120 minutes) to lift the world gold cup.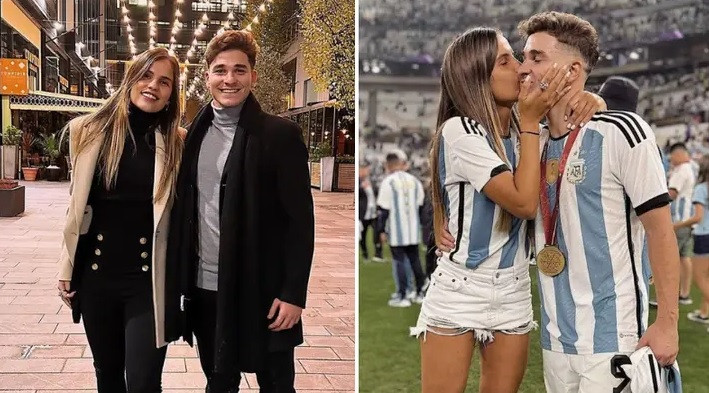 The striker himself is playing for  Man City , also contributing to 4 goals in the journey to claim the king of Tango dance.
Alvarez has now returned to Manchester and received a warm welcome from fans and Man City teammates before having a few minutes in the home team's home match against Everton (1-1 draw) at the Etihad.
However, according to the Mirror, what is causing a stir with Julian Alvavez right now is the scene of laughter and tears: up to 20,000 signed the petition that the guy … change lovers.
This came after a group of fans asked for Julian Alvarez's autograph but was prevented by his girlfriend Emilia Ferredo, so in the end the group only got one collective photo. No one has a picture with their favorite player.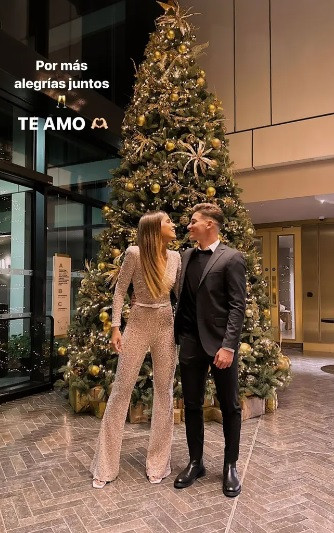 Dissatisfied with that, they created a petition titled " Julian, break up with Mary Jane".
Mary Jane is Spider-Man's lover. The group of fans here want to talk about the former River Plate striker known as 'La Arana', which means Spider-Man.
Despite the fact that it was a joke, Julian Alvarez was of course not shaken by what 20,000 fans suggested above. The proof is that he posted a fresh photo with his lover to celebrate the New Year together in Manchester, England.
Julian Alvez joined Man City in the summer of 2022 for £ 14 million, having scored 7 goals, 2 assists in 20 appearances in all competitions.
Pep Guardiola highly appreciates the Argentinian student, saying that he is more comprehensive than Mbappe and Haaland: " Haaland is not good at winging, and Mbappe does not participate much in the role of 9, but Julian Alvarez can do both. that ".